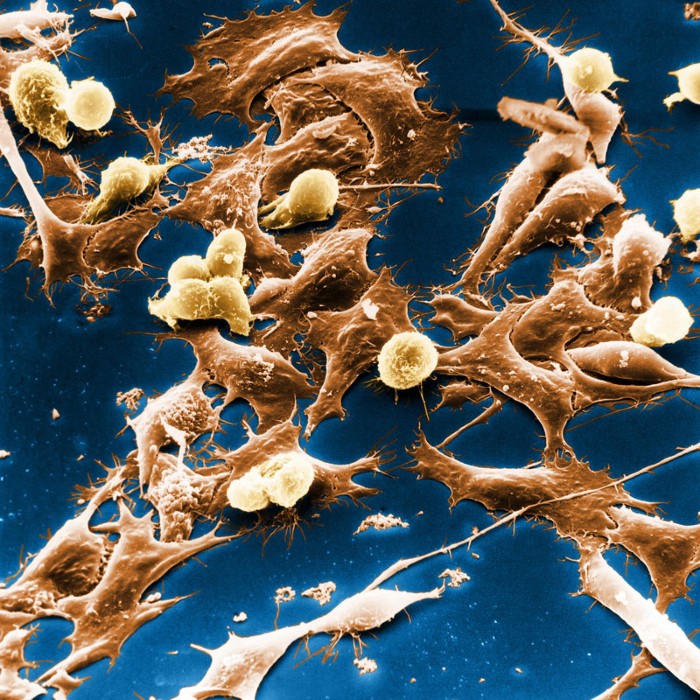 A childhood kidney cancer often arises from tissue that becomes predisposed to cancer during an embryo's development.
Wilms tumour is the most common childhood kidney cancer, and is found primarily in children under the age of five. To trace the cancer's origins, Sam Behjati at the Wellcome Sanger Institute in Hinxton, UK, and his colleagues sequenced the genomes of tumour samples and non-cancerous kidney tissue.
In nearly two-thirds of children with Wilms tumour, DNA variants associated with the cancer were present in both non-cancerous kidney tissue and tumour tissue. But these variants were not found in blood samples, indicating that the changes occurred during kidney development and were not inherited.
Some children have Wilms tumours in both the left and right kidneys. The team found that in a subset of these cases, the cancer originated during embryonic development, before the cells that give rise to each kidney split apart from one another.
Taken together, the results suggest that many of the tumours arose from substantial patches of tissue that were conducive to cancer, rather than from a few rogue cells in otherwise normal tissue.