After winning the US presidential election, Democrat Joe Biden moved quickly to begin naming the experts who will advise him on a range of issues — including science.
He immediately announced a task force of public-health specialists who will counsel him on a strategy to curtail the coronavirus pandemic, and he has since created a new position on the White House National Security Council devoted to climate change. Scientists have welcomed Biden's swift actions in picking advisers with strong backgrounds in research and evidence-based policy. His predecessor, Republican President Donald Trump, appointed multiple climate-change sceptics to top positions in key US science agencies.
Many of the nominees Biden has named must be confirmed by the US Senate — and this process, which begins after Biden is sworn in on 20 January, will be potentially contentious. In the meantime, Nature is tracking some of the president-elect's most important selections for science.
Who's in and who's out?
The people Biden has appointed to existing science-focused roles — and who they replace.
EPA leader
The US Environmental Protection Agency (EPA) safeguards public health and the environment by assessing and regulating the risks posed by chemicals and pollutants. It has a large role in climate-change mitigation by crafting rules that limit greenhouse-gas emissions.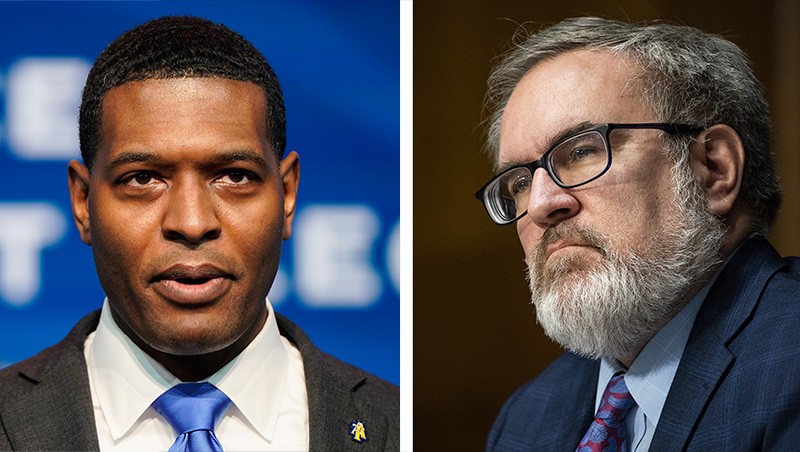 Environmental Protection Agency
| People | Incoming: Michael Regan | Outgoing: Andrew Wheeler |
| --- | --- | --- |
| Qualifications | Regan spent more than nine years working in the EPA's air-quality programme under former presidents Bill Clinton and George W. Bush, and then eight more at the Environmental Defense Fund, an advocacy group based in New York City. For the past four years, he has led the North Carolina Department of Environmental Quality. | Trained as an attorney, Wheeler spent four years in the EPA's Office of Pollution Prevention and Toxics under former presidents George H. W. Bush and Bill Clinton, as well as more than a decade working for Senate Republicans on environmental policy. |
| Known for | In North Carolina, Regan established his department's first environmental-justice advisory board while advancing chemical regulation and the remediation of sites contaminated with residual coal ash from power plants. | Wheeler has overseen an aggressive effort to roll back environmental rules established under former president Barack Obama; overhaul or eliminate science advisory panels; and alter how the EPA uses scientific evidence, making it harder for the agency to rely on mainstream public-health research to issue regulations. |
| Tenure | Announced 17 December 2020; awaiting Senate confirmation. | February 2019–January 2021. |
Energy Secretary
The US Department of Energy (DOE) is charged with maintaining the country's nuclear-weapons programme and managing a network of 17 national laboratories that conduct research into advanced materials, renewable energy and more. The agency will play an important part as Biden seeks to advance his climate agenda.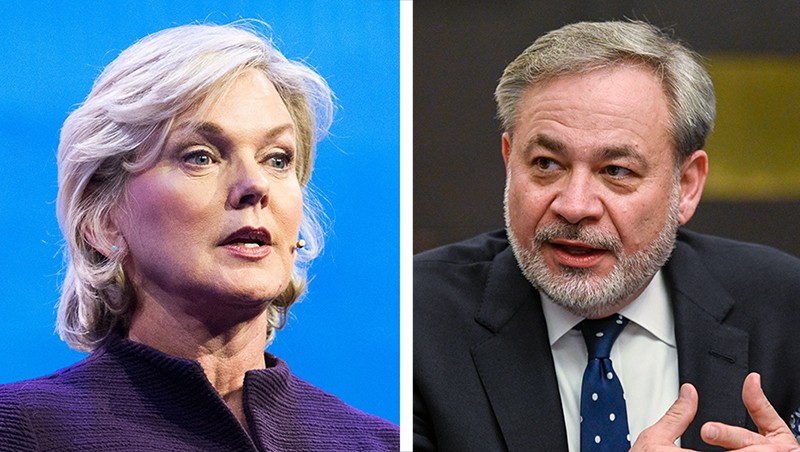 Department of Energy
| People | Incoming: Jennifer Granholm | Outgoing: Dan Brouillette |
| --- | --- | --- |
| Qualifications | Granholm was attorney-general in Michigan before serving two terms as governor of the state, from 2003 to 2011. She also served as an energy adviser to former secretary of state Hillary Clinton when Clinton ran for president in 2016. Granholm is currently an adjunct law professor at the University of California, Berkeley. | Before becoming energy secretary at the DOE, Brouillette served as deputy energy secretary from 2017 to 2019. He has more than 3 decades of experience in both the public and private sectors, including 14 years in finance and 2 as vice-president of Ford Motor Company. |
| Known for | Granholm supports advanced manufacturing as a way of making companies more efficient. In 2009, she worked with former president Barack Obama's administration on a federal bailout plan that pushed the country's automobile industry to invest in cleaner vehicles. | Under President Donald Trump, Brouillette and the DOE have worked to protect the struggling coal industry, and to promote fossil-fuel development. |
| Tenure | Announced on 15 December 2020; awaiting Senate confirmation. | December 2019–January 2021. |
CDC Leader
The US Centers for Disease Control and Prevention (CDC) is tasked with protecting public health and safety, in particular through disease surveillance and data analysis. The agency historically plays a key role in pandemic response.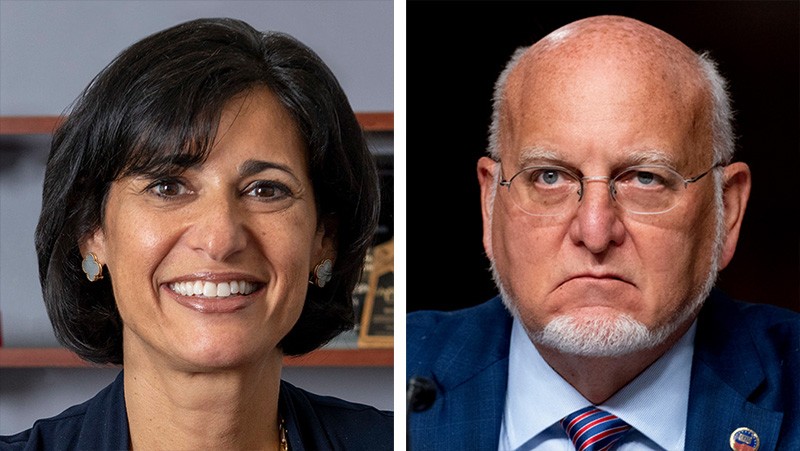 Centers for Disease Control and Prevention
| People | Incoming: Rochelle Walensky | Outgoing: Robert Redfield |
| --- | --- | --- |
| Qualifications | An HIV researcher specializing in antiretroviral drugs at Harvard Medical School in Boston, Massachusetts, for almost 20 years, Walensky is the current chief of infectious diseases at Massachusetts General Hospital in Boston. | A prominent HIV researcher, Redfield studied epidemiology and vaccines for more than three decades. He also served as a member of the President's Advisory Council on HIV/AIDS under presidents George W. Bush and Barack Obama. |
| Known for | Walensky has been outspoken during the COVID-19 pandemic about the need for science-based decision-making. She has argued against the controversial proposal that suggests allowing people to get infected to achieve 'herd immunity' as an effective way to control disease spread. | Redfield gained prominence during the 1980s for questioning a leading theory that HIV spread through same-sex intercourse alone. During the COVID-19 pandemic, he was criticized for allowing Donald Trump's administration to undermine the CDC's role in the US pandemic response. |
| Tenure | Announced 7 December 2020; no Senate confirmation needed. | March 2018–January 2021. |
HHS secretary
The US Department of Health and Human Services (HHS) oversees a multitude of programmes that address public health, biomedical research and social services. It covers the Centers for Disease Control and Prevention, the Food and Drug Administration and the National Institutes of Health, three agencies that are crucial for the US pandemic response.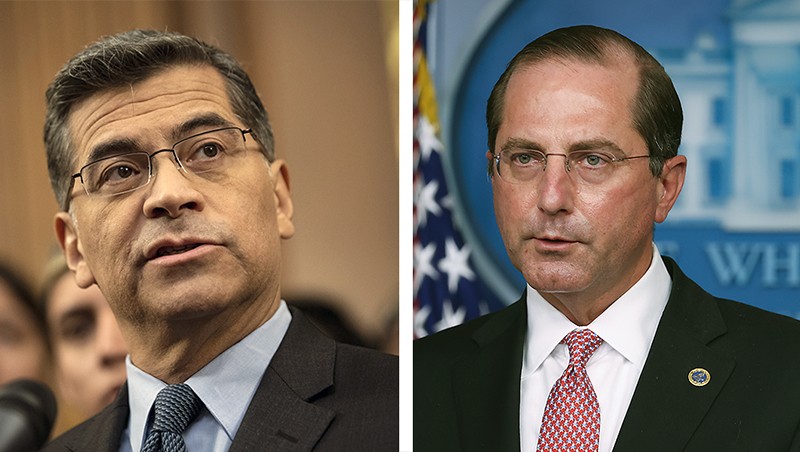 Department of Health and Human Services
| People | Incoming: Xavier Becerra | Outgoing: Alex Azar |
| --- | --- | --- |
| Qualifications | Becerra represented California in the US House of Representatives for more than a decade. In 2017, Governor Jerry Brown appointed him attorney-general of the state to replace Kamala Harris, who had been elected to the US Senate (Harris is now vice-president-elect). | Azar served first as general counsel to the HHS, and later as its deputy secretary, under former president George W. Bush. He was also president of the US division of pharmaceutical giant Eli Lilly from 2012 to 2017. Later that year, President Donald Trump announced that he would nominate Azar to lead HHS. |
| Known for | As California's attorney-general, Becerra has filed more than 100 lawsuits against the Trump administration, many of them involving environmental regulations. In November, he argued in defence of the Affordable Care Act, which expanded health-insurance coverage and patient protections in the United States, in front of the Supreme Court. In 2018, he created an environmental-justice branch in California's Department of Justice. | Under Bush, Azar had a role in the US response to the outbreak of SARS (severe acute respiratory syndrome) in 2003. During the current COVID-19 pandemic, public-health experts have criticized Azar for his role in the nation's slow response. |
| Tenure | Announced 7 December 2020; awaiting Senate confirmation. | January 2018–January 2021. |
Brand-new roles:
The people Biden has appointed to science-based positions that didn't exist before.
US climate czar
Working in the White House, the czar will coordinate efforts with the full suite of federal agencies to advance Biden's climate agenda in the United States.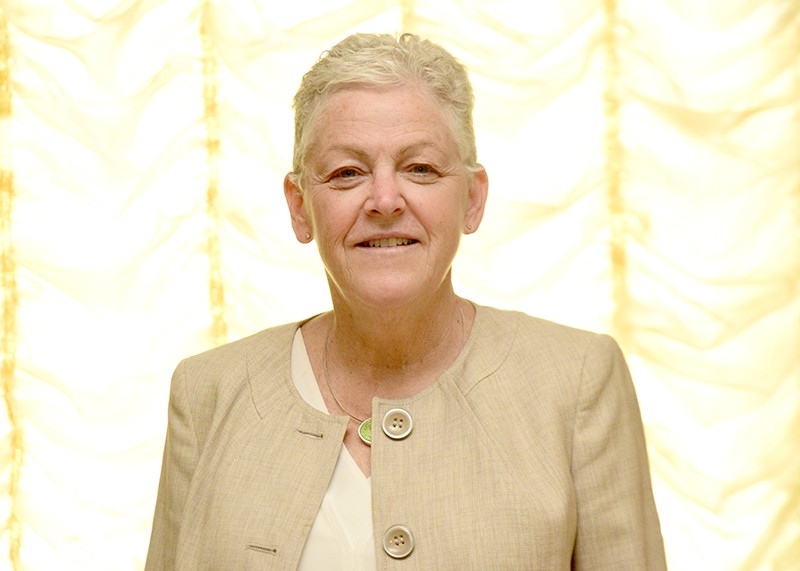 Climate czar
| Nominee | Gina McCarthy |
| --- | --- |
| Qualifications | McCarthy led the US Environmental Protection Agency under former president Barack Obama from 2013 to 2017. She now leads the Natural Resources Defense Council, an environmental advocacy group based in New York City. |
| Known for | McCarthy advanced multiple climate regulations under Obama, including the administration's flagship Clean Power Plan, designed to limit greenhouse-gas emissions from power plants at a federal level. However, the plan was blocked by court challenges and ultimately weakened by President Donald Trump's administration. |
| Tenure | Announced 17 December 2020; no Senate confirmation needed. |
Climate envoy
Working within the National Security Council, the envoy will coordinate international climate negotiations and actions. The role will be especially important as Biden attempts to make progress on his ambitious climate agenda.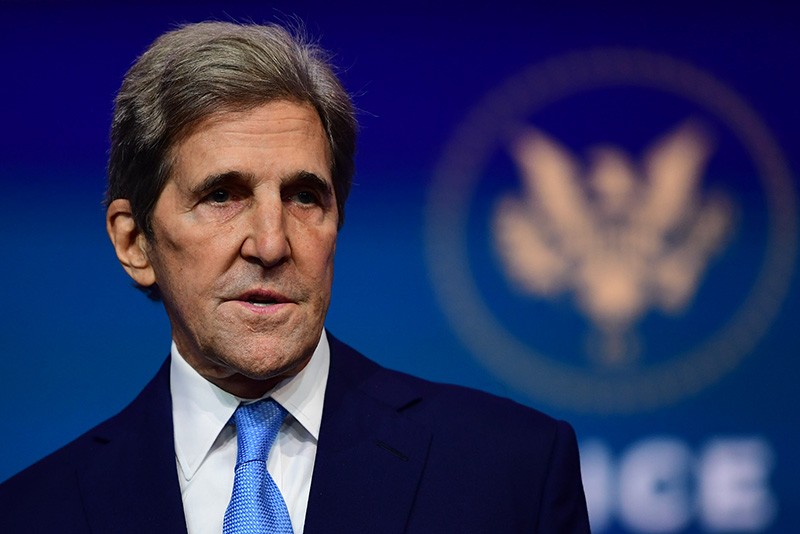 Climate envoy
| Nominee | John Kerry |
| --- | --- |
| Qualifications | After representing the state of Massachusetts in the US Senate for 18 years, Kerry served as secretary of state under former president Barack Obama from 2013 to 2017. |
| Known for | Kerry was personally involved in negotiating the 2015 Paris climate agreement. But his future legacy might depend on whether he is able to reintegrate the United States back into the agreement and convince the world that the nation is serious about climate change. |
| Tenure | Announced 23 November 2020; no Senate confirmation required. |