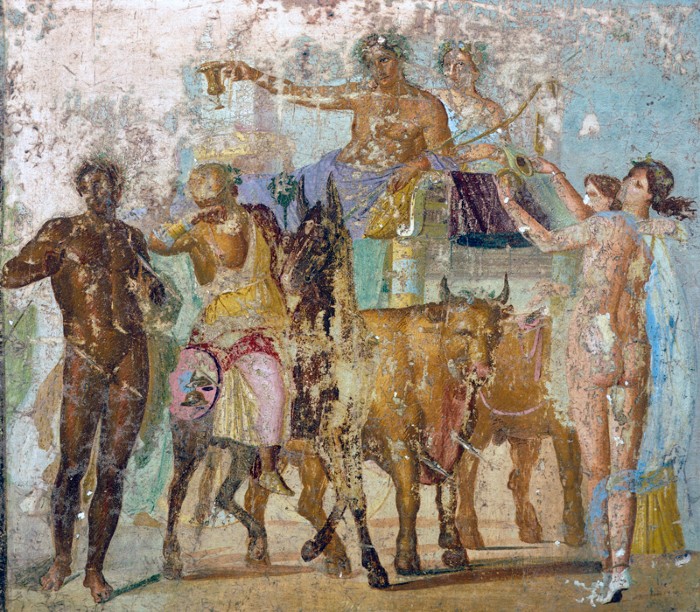 Volcanic ash that preserved the ancient city of Pompeii for nearly 2,000 years could now be eroding the city's celebrated murals.
Pompeii was buried when Mount Vesuvius erupted in ad 79. The murals in many of the city's buildings are degrading, and white crystals precipitating on their surfaces suggest that the paints are interacting with ions dissolved in water.
To investigate, Maite Maguregui and Silvia Pérez-Diez at the University of the Basque Country in Spain and their colleagues used a portable instrument that fires a laser beam at an object, atomizing a tiny amount of material, and analyses the resulting radiation. The team trained the instrument on ash and pumice collected in Pompeii and on white salts on murals at Pompeii's House of Ariadne and House of Marcus Lucretius. Both the volcanic material and the salts contained fluoride and chloride ions, which could have migrated from the volcanic deposits onto the paintings.
The researchers suspect that the murals' degradation accelerated after excavations exposed Pompeii to rain and humidity. They hope that the laser-based instrument can identify residual volcanic ash on murals so that it can be removed.
Correction: An earlier version of this article incorrectly stated that the authors studied murals at the House of Marcus Lucretius Fronto.